Medical Services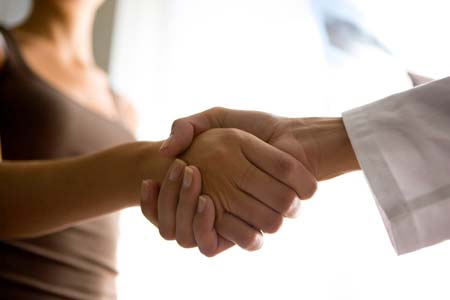 As primary care providers, Southside Medical Care hopes to fulfill a role as your family physician, offering a variety of wellness services for the individual and family ages 7 and older.
Physical Exams
Regular health exams and tests can help find problems before they start. Don't put off your annual exam! Request an appointment with our office today!
---
Women's Health Services
Women need some special exams and screenings as part of their routine check-ups.
---
Occupational Medicine Services
Our office offers convenient, cost-effective, and comprehensive occupational health services.
---
Immunizations
Southside Medical Care offers adult vaccines only. Learn which vaccines are recommended by the CDC and what specific vaccines are offered in our office.
---
Hypertension/High Blood Pressure
High blood pressure has no symptoms, so it is important to check your blood pressure regularly. If you have hypertension, our healthcare team will partner with you to manage your blood pressure and keep you healthy.
---
Diabetes Management
Our office can test and diagnose diabetes and help you manage your blood glucose.
---
Pulmonary Function Testing
Lung function tests, also known as pulmonary function tests, or PFTs, check to ensure your lungs are working properly. Our practice offers several types of lung function tests.
---
Electrocardiograms
An electrocardiogram may be called an EKG or an ECG. An EKG can show if your heart is beating at a normal rate and strength. An abnormal EKG can be a sign of heart disease or damage.
---
On-site X-rays
X-rays are used to check for broken bones and can spot pneumonia and certain types of cancer.
---
Lab Testing
Our office performs blood draws and collects urine samples for lab testing.
---
THC Registry Card
Southside Medical Care is now able to certify patients with a qualifying condition for the THC Registry Card. Please call our office at 770-964-1400 to speak to our medical staff to schedule an appointment.